Cabinet Gorge Dam Fish Passage Facility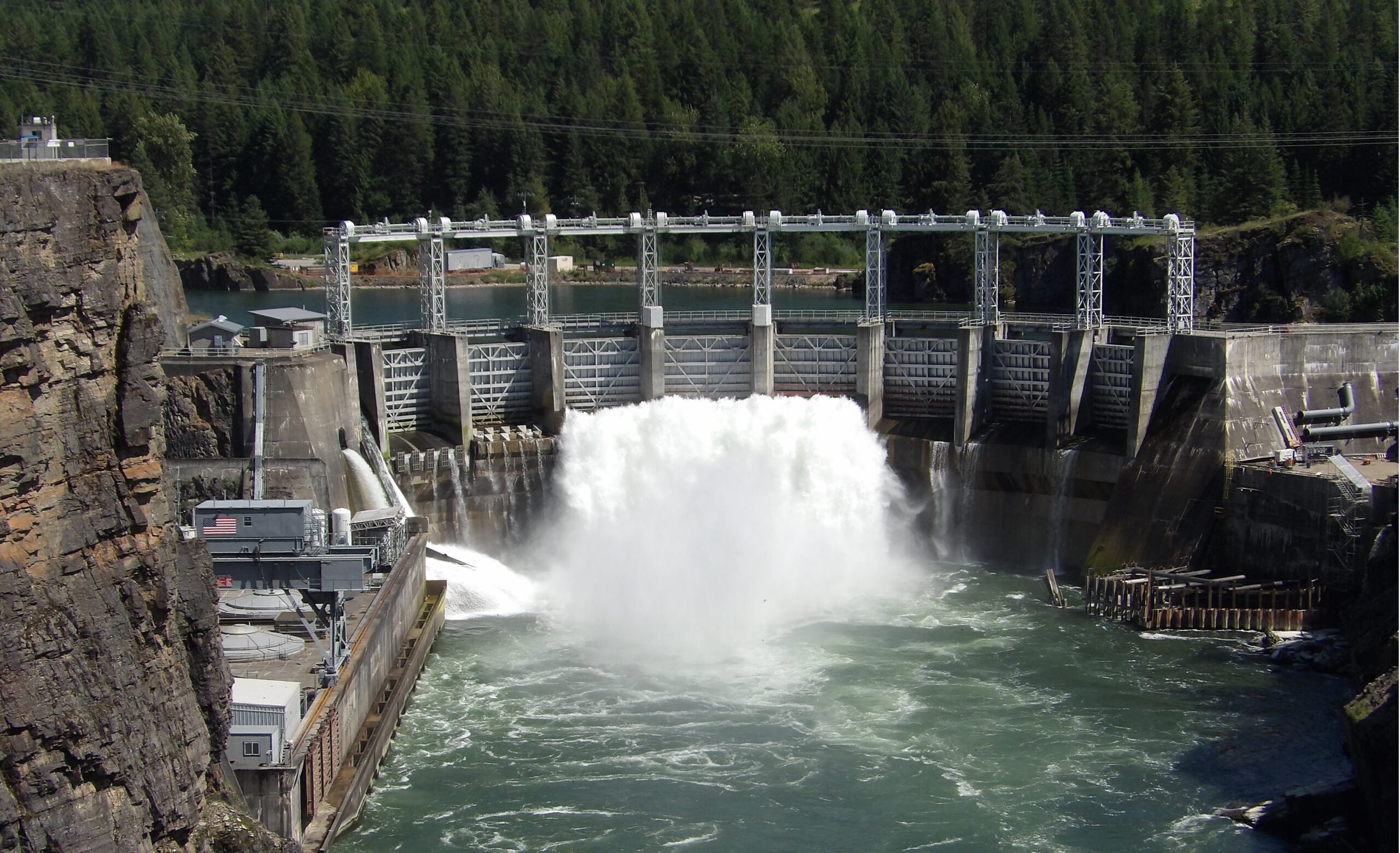 Project Stats
Owner: Avista Corporation
This project was the result of several years of value engineering and preconstruction services that provided feasibility for construction of a new trap-and-haul fish passage in the tailrace of the dam. The facility is designed primarily for the Bull Trout species, which is considered Threatened under the Endangered Species Act of 1973. This remote site is a hydroelectric facility and as a result required close coordination with the Federal Energy Regulatory Commission, among other permitting agencies. Due to its location in the tailrace of the dam, construction of the facility first required the design and installation of a cofferdam, which was completed ahead of schedule in the first construction season.
Following dewatering, major features of work inside the cofferdam included excavation of the rock riverbed; installation of rock dowels and foundation anchors, dental concrete, and foundation grouting; and placement of over 1,000 cubic yards of reinforced structural concrete with encased hydraulic piping and electrical pathway. After completion of the concrete structure Slayden crews installed six hydraulically operated slide gates, a vee trap, brail crowder and hoist, two fish counters, six PIT tag units, and a fish hopper, as well as structural steel and miscellaneous metals.
In addition to the fishway itself, we built a steel building to support and protect a new monorail hoist, and erected a pre-engineered metal building that will house the hydraulic power unit, programmable logic controller, and other fish monitoring equipment and accessories. We installed a siphon intake system, complete with two retrievable, cylindrical fish screens, control system, and an access platform secured to the upstream face of the dam. This siphon system will supply water to the fishway through two new 36-inch diameter pipes that were installed by cutting through the dam before inserting the pipes and placing back the penetrations with reinforced concrete.