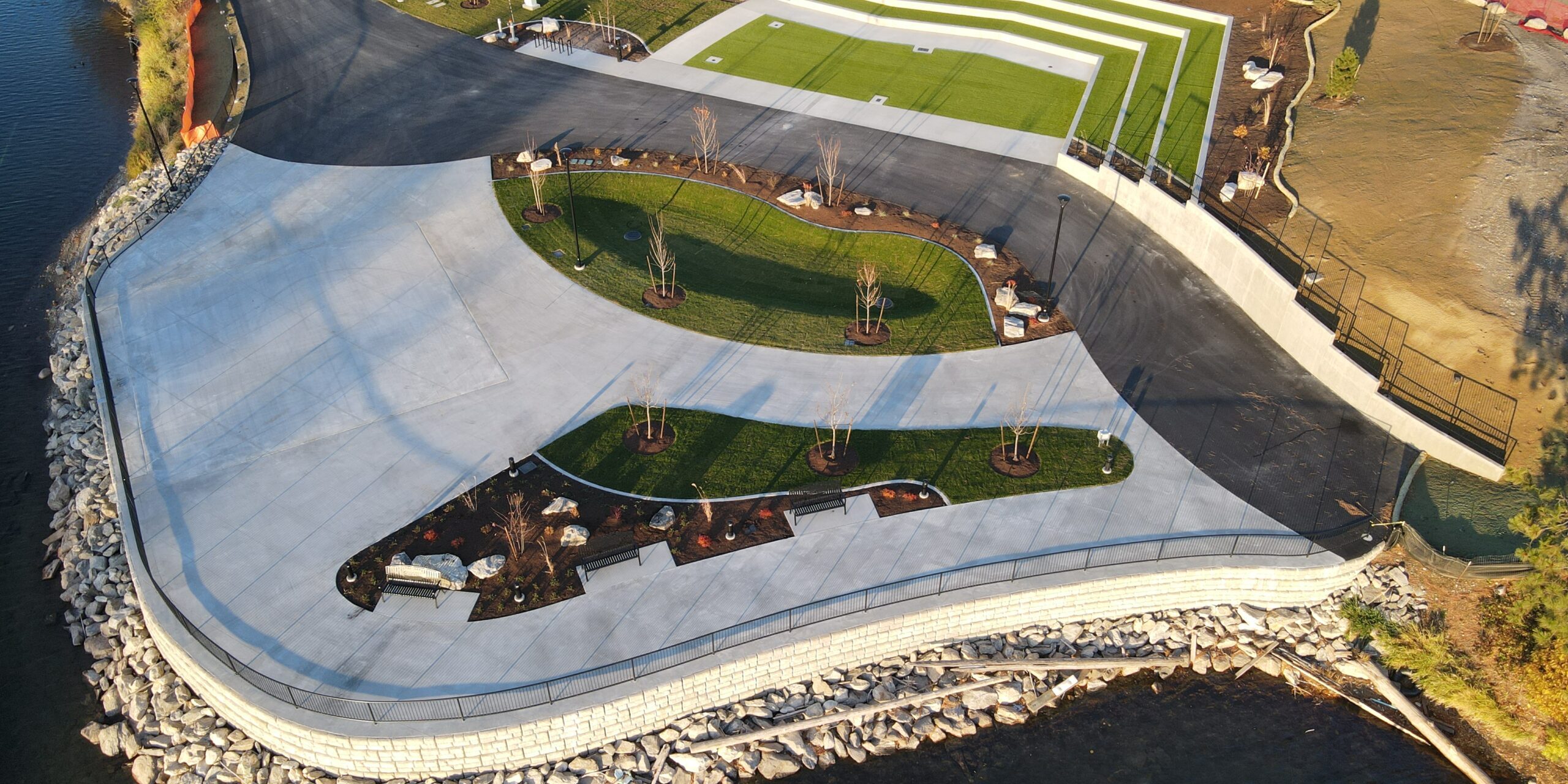 Project Stats
Owner: Avista Corporation
This project created Post Falls Landing, a new multi-functional recreation space along the Spokane River, across from the Post Falls North Channel Dam. This project was a joint effort between the City of Post Falls and Avista, the local electric and gas utility. The new park includes mulit-functional outdoor space, gathering plaza, amphteater, and additional park amenities.
The new park facility offers impressive views of the river and a community gathering space. There were also functional ascpects incorporated to allow better access to the dam for operations and maintenance, including a crane pad and barge landing.
In conjunction with our design partners, we delivered structural improvements and functionality to this riverfont area, while also creating a beautiful community space.