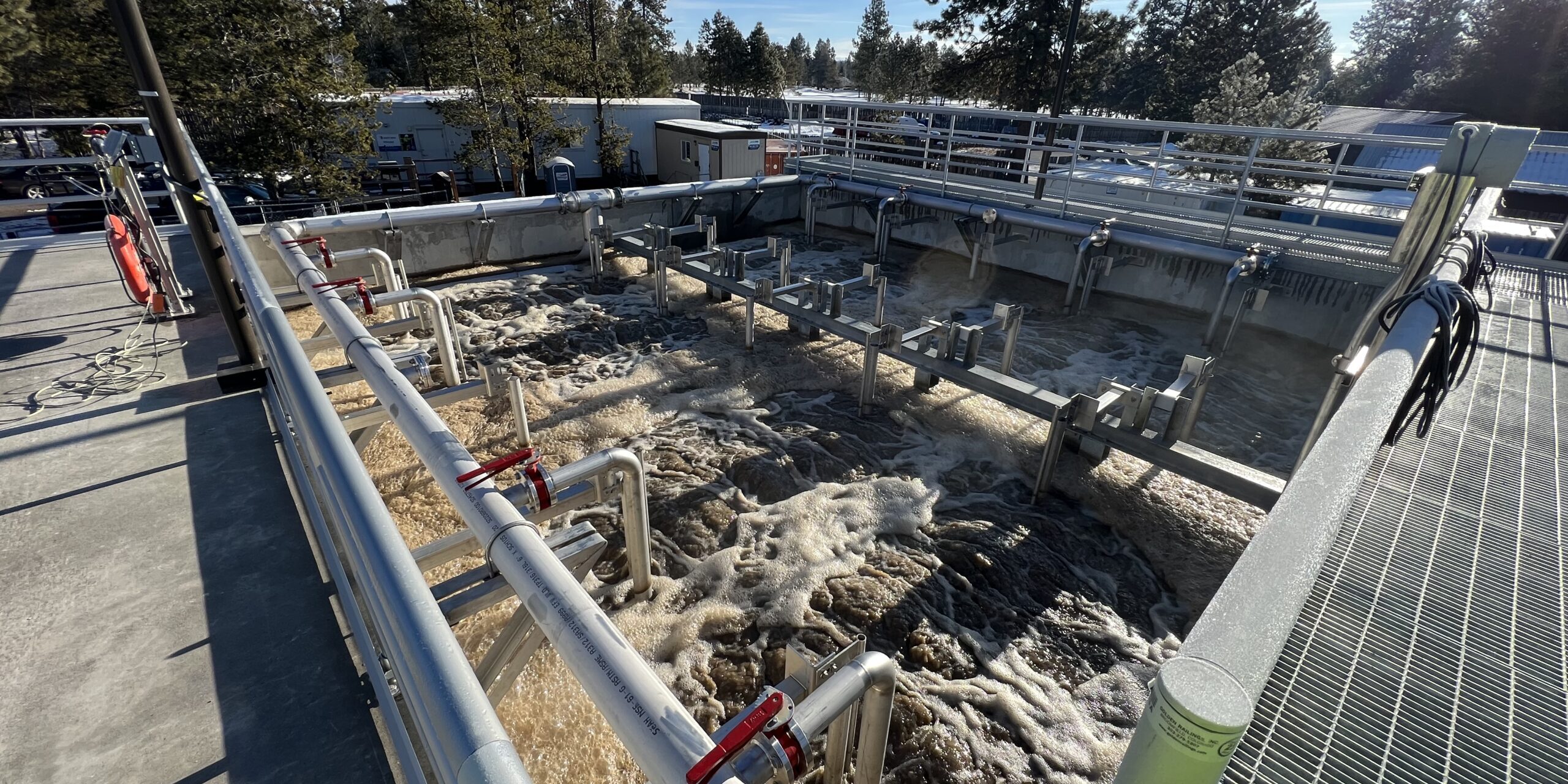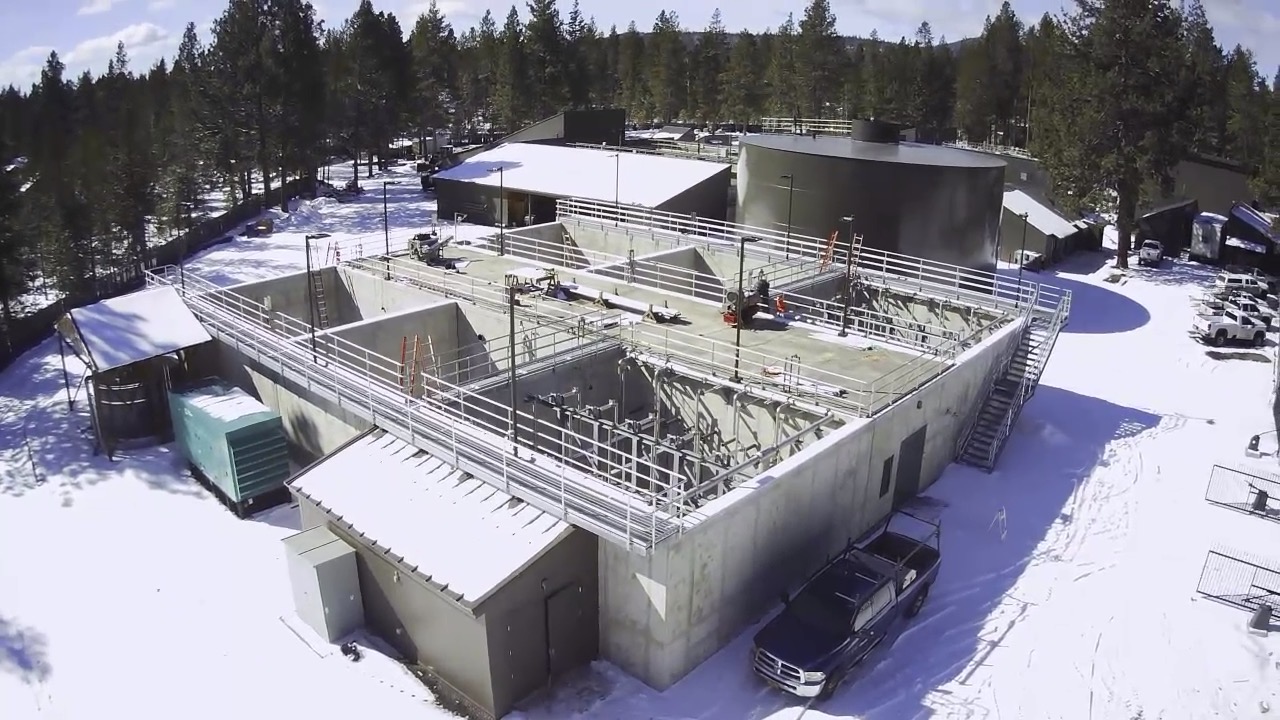 This new mebrane bioreactor (MBR) treatment facility and new headworks was needed to meet more stringent discharge permit requirements to achieve class A recycled water standards. Through the use of extensive value engineering, we were able to meet the budget constraints for this private utility.
The project included a new headworks building, which houses two fine screens and two grit vortex chambers, and a MBR facility to house the new membrane bioreactors and associated equipment. We also decommissioned the existing headworks and two existing clarifiers.
This resort community in central Oregon required close coordination to minimize any impacts not only to the treatment process but to the surrounding resort residents.