Washougal Wastewater Treatment Plant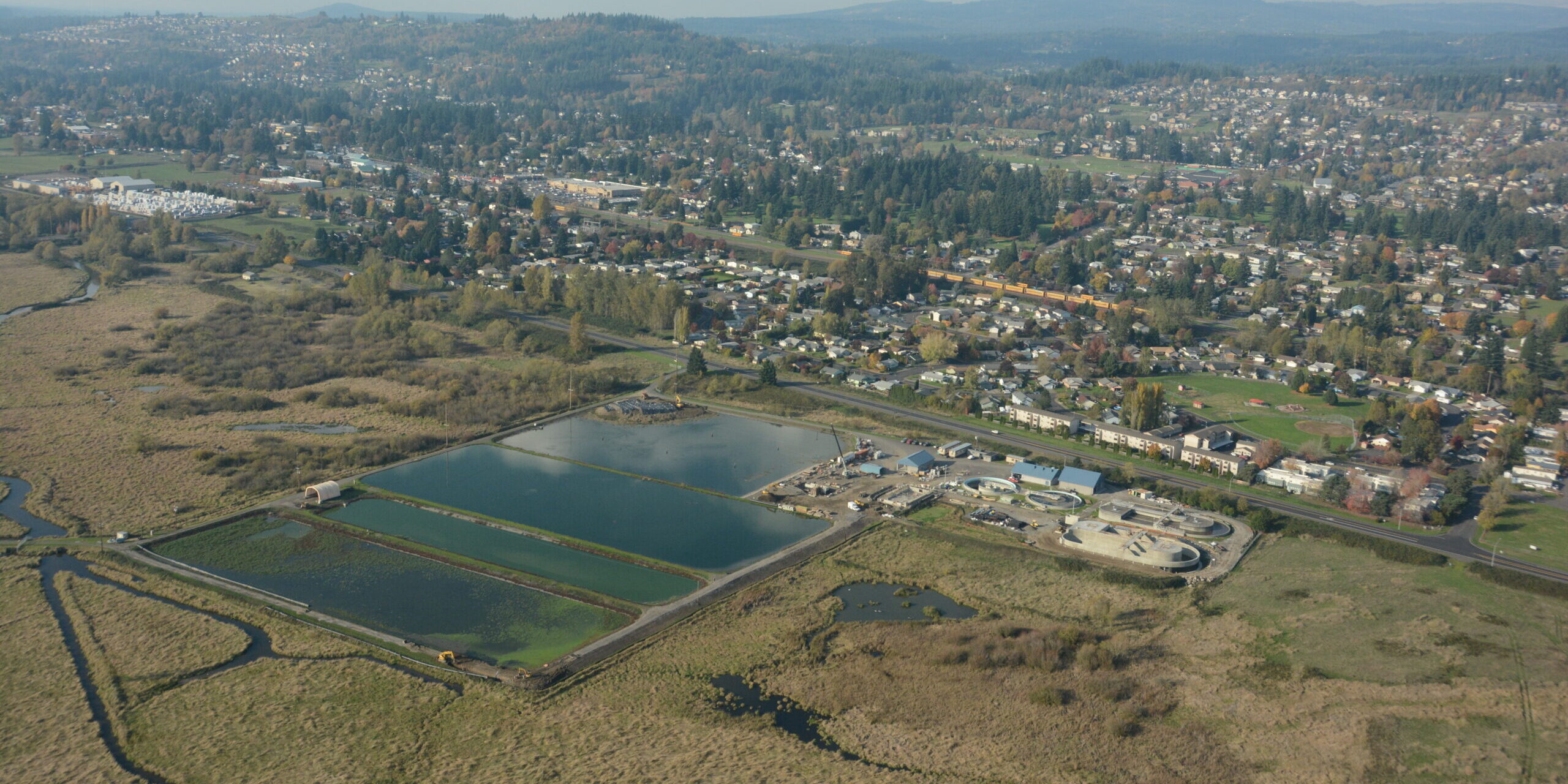 Washougal is a small city on the Columbia River, just east of the Portland-Vancouver metro area. The City selected Slayden to double the treatment capacity of their existing wastewater treatment plant (WWTP), increasing their capacity from 2.24 MGD to 4.48 MGD. These improvements involved complex sequencing with several process shutdowns and bypass pumping.
The expansion included a second influent pump station, a second oxidation ditch, a flow distribution structure, and a second ultraviolet disinfection system. A newly structure houses the expanded ultraviolet system, a new electrical room to power the expanded components, and a new effluent pump station.